RETURN – BOOK 1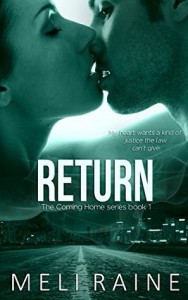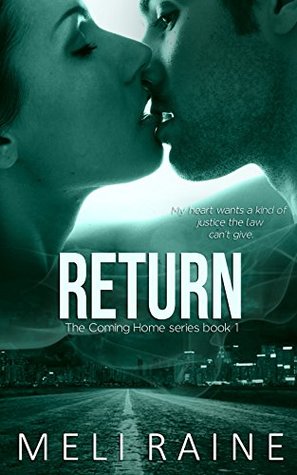 MY HEART WANTS A KIND OF JUSTICE THE LAW CAN'T GIVE
On a dark, rainy night I drove my overstuffed junker car back to a town I never expected to see again.
And when I needed a rescue by the side of the road, a six-foot tall piece of hot, unfinished business named Mark was what the universe sent me.
Three years earlier I'd fled town (and Mark) to follow my wrongly-convicted father to his federal prison, working crappy jobs to stay afloat and visit him every second I could. But now Dad's dead and I'm mysteriously offered the best job of my life at the college where his life blew up when he was accused of a crime he didn't commit.
Someone wants me here. Desperately.
I'm hoping it's Mark.
Because if it's not, I'm in more danger than I ever imagined.
And if it is?
Mark may be the most dangerous choice of all.
"Meli is an amazing author and I've read everything she's written so
far." — Goodreads reader review
---
REVENGE – BOOK 2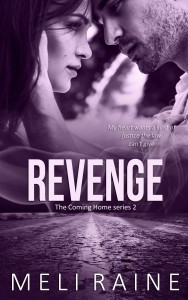 MY HEART WANTS A KIND OF JUSTICE THE LAW CAN'T GIVE
Everything I know about my life is a lie. The more I dig into my father's death the more I find myself in peril.
Mark turns out to be a liar, someone I thought I could trust. He's not what he seems, and worst of all, a part of me can't let go.
My boss might be an international drug lord disguised as a dean at one of the top five universities in the country.
Like anyone's going to believe me if I try to out him?
But I can't help myself. I should learn to keep my mouth shut.
Someone's decided to do that for me.
Make me quiet once—
And for all.
"Revenge is an incredibly exquisite and thrillingly action-packed journey that takes us into a realm of darkness and oblivion that some are all too familiar with." — Goodreads reader review
---
REUNION – BOOK 3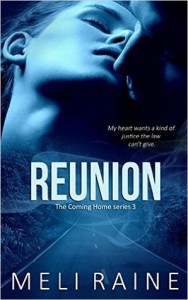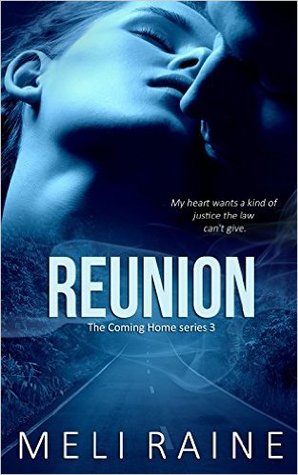 MY HEART WANTS A KIND OF JUSTICE THE LAW CAN'T GIVE
You can think you've had everything stolen from you. That there's nothing left to lose.
You would be wrong.
My best friend's been kidnapped. I was just captured. What I thought was a massive drug operation run by a man who killed my father turns out to be ten times more horrific.
I'm trapped. My best friend may be dead.
And Mark has no idea where to find me.
Some secrets should remain buried, my captors tell me.
And it looks like I will be, too.
Buried alive.
"Reunion is a perfectly pulse-pounding and emotionally intense ending to this captivating series. Nothing felt like it was left out or unexplained. I was left feeling highly satisfied and completely happy with the way this series blossomed unexpectedly and yet naturally." — Goodreads reader review
---
THE COMING HOME SERIES BOXED SET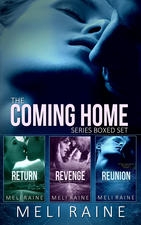 When a mysterious job offer brings Carrie Myerson back to the town where her father was set up for a federal crime, she returns—to face a past more dangerous than she ever imagined.
And a love more passionate than she ever dreamed.
Drug crimes, kidnappings, set-ups and betrayal all unfold as Carrie and her ex-boyfriend, local police officer Mark Paulson, untangle the complicated web of deceit at the heart of her past.
Nothing is what it seems.
Including Mark.